Enjoy the beauty and diversity of
South West Nova Scotia
---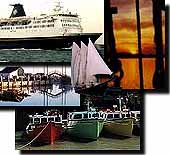 Detailed Road Maps
VILLAGES of Yar. Co.
Large Map of Yarmouth Co ~ 1 meg
Smaller sectional maps ~ .15 meg
These maps are designed to print on an 8 1/2 by 14 sheet of paper. Note: maps are from 1950's and some of the roads are no longer passable
1. Lake George - North Ohio
2. Norwood - Brazil Lake - Cannan
3. Kempt
4. South Ohio - Town - Comeau's Hill
5. Cannan- Tusket - Robert's Island - Argyle
6. Quinnan - Argyle
7. Pinkney's Point - Comeau's Hill
8. Wedgeport
9. Pubnico

---
---

Maps of Yarmouth Communities.
---

This presentation and the Villages of Yarmouth County would not be possible without the support of our sponsors. Please visit their sites and let them know if you enjoy our presentations

---
Sponsors:
Spears & McLeod Pharmasave
Rogers Furniture Co. Ltd.
Yarmouth Insurance Services Ltd.
Gateway Fuels
Yarmouth Forklift
Yarmouth Dental Group
---
Would you like to add information
to our web site?
Information can be E-mailed to webmaster@yarmouth.org.
In the subject line please indicate the community you wish to add information to our presentation..
Information and pictures that you might like to add to our presentations can be dropped off at one of our sponsors. Please be sure to add your name and phone number with any material you wish returned.
If you have the material digitized it will enable us to put the information up more quickly.