During the Golden Age (1713-1748) the Acadians had cultivated a remarkable sense of independence with respect to their neighbors. They remained proud of the French language, their Roman Catholic faith, their families and communities, as well as their culture and work. Many of these elements are still valued today.


The strong Catholic Faith of the Acadians is said to be the glue that kept these oppressed people together even after their expulsion from their lands in Nova Scotia to the USA, England, France and other parts of Canada during the years 1755 to 1763. Some probably did remain hidden in wooded areas but survival would have been rough. In 1763 according to the Treaty of Paris France lost all its territories in North America except the Islands of Saint-Pierre and Miquelon and the Louisiana territory.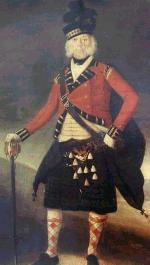 Acadians were allowed to return to Nova Scotia in 1764 with a few conditions: they had to take the oath of allegiance and they were ordered to settle at a great distance from the Islands of Saint-Pierre and Miquelon. They were granted land in specific areas but kept in only if they agreed clear and cultivate these lands. Most settled on the coast, and because it was poorer farm land then they previously occupied, many took up fishing as a means of existence.
In 1766 Ranald MacKinnon (The MacKinnons of Argyle)a british officer was granted 2000 acres of land in the argyle area. he leased the land to Acadians in the area who cleared and developed the it. Over 230 acres were eventually purchased by Acadians who settled the area.
Most of the settlers of Surette's Island came from the parish of Saint Anne du Ruisseau (Eel Brook) which was formed by father Sigogne around 1799. (Brief Story of Sainte-Anne-du-Ruisseau) This was part of the territory of Cape Sable which we now refer to as Sheburne and Yarmouth Counties. Saint Anne du Ruisseau was established about 20 years previous by a small group of Acadians who managed to escape deportation by the British. One of these individuals was Pierre Surette. Pierre II was born in Port-Royal in1709. Pierre II Surette had married in Grand-Pre, September 30th, 1732(s). After the Treaty of Paris in 1763 he was released from a prison in Halifax, about 6 or 7 later he moved to SAR(s).
---