Construction: Yarmouth, N.S.: June 20, 2005
Click on pictures for enlargement

Trust Gateway for
all you fuel needs!

WalMart site is well underway. and, rumor has it that they have, or may, purchased the lot of land where the old CTC building and Motor Mart use to be. Another source of information says Shoppers Drug Mart is moving there and will be opening in April. For better or for worst the marriage between Yarmouth and WalMart seems to be a go. It is still scheduled to open in November of this year.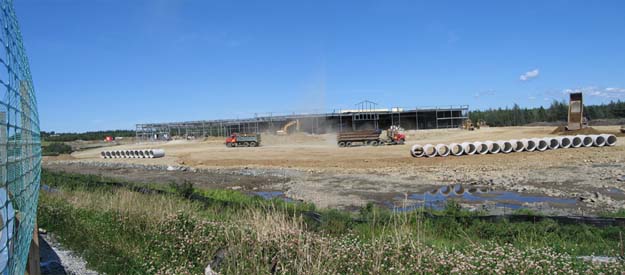 WalMart Construction Site Aug 19, 2005



Walmart Construction Site June 17, 2005



WalMart Site several weeks earlier after exceptionally heavy rain fall.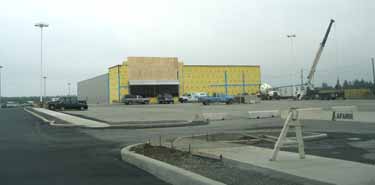 Part of old Superstore that will house Staples and maybe several other businesses.

---
Return to Main Page
Return to Yarmouth Home Page