INDEX: Villages | Home | Business | Community | Maps | History | News&Events | Scenic | Aerial
F
O
R
E
S
T

G
L
E
N


One of the many farming
areas in the Glen.

Forest Glen is located in the farther reaches of Yarmouth County, nearing the border with the Digby County line. Its meandering roads are lined with tall trees weathered by time, and the community's quiet air is calming.


---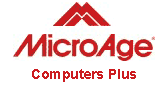 Villages of Yarmouth County Home Page
INDEX: Villages | Home | Business | Community | Maps | History | News&Events | Scenic | Aerial
---
---
---

GrassRoutes Computer Services Ltd.
South Ohio, Yarmouth, Nova Scotia
Ph# 1-902-742-3845
Email: webmaster@grassroutes.com
All Rights Reserved


All RightsReserved